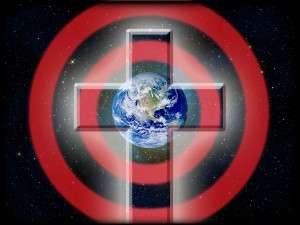 In the name of the Father, the Son, and the Holy Spirit, Amen.
A. Sarah Cynthia Sylvia Stout
Shel Silverstein, 1974
Sarah Cynthia Sylvia Stout
Would not take the garbage out!
She'd scour the pots and scrape the pans,
Candy the yams and spice the hams,
And though her daddy would scream and shout,
She simply would not take the garbage out.
And so it piled up to the ceilings:
Coffee grounds, potato peelings,
Brown bananas, rotten peas,
Chunks of sour cottage cheese.
It filled the can, it covered the floor,
It cracked the window and blocked the door
With bacon rinds and chicken bones,
Drippy ends of ice cream cones,
Prune pits, peach pits, orange peel,
Gloppy glumps of cold oatmeal,
Pizza crusts and withered greens,
Soggy beans and tangerines,
Crusts of black burned buttered toast,
Gristly bits of beefy roasts…
The garbage rolled on down the hall,
It raised the roof, it broke the wall…
Greasy napkins, cookie crumbs,
Globs of gooey bubble gum,
Cellophane from green baloney,
Rubbery blubbery macaroni,
Peanut butter, caked and dry,
Curdled milk and crusts of pie,
Moldy melons, dried-up mustard,
Eggshells mixed with lemon custard,
Cold french fried and rancid meat,
Yellow lumps of Cream of Wheat.
At last the garbage reached so high
That it finally touched the sky.
And all the neighbors moved away,
And none of her friends would come to play.
And finally Sarah Cynthia Stout said,
"OK, I'll take the garbage out!"
But then, of course, it was too late…
The garbage reached across the state,
From New York to the Golden Gate.
And there, in the garbage she did hate,
Poor Sarah met an awful fate,
That I cannot now relate
Because the hour is much too late.
But children, remember Sarah Stout
And always take the garbage out!
But Christians have our own garbage, don't we?
Text: …If anyone else thinks that he can trust in something physical, I can claim even more. I was circumcised on the eighth day. I'm a descendant of Israel. I'm from the tribe of Benjamin. I'm a pure-blooded Hebrew. When it comes to living up to standards, I was a Pharisee. When it comes to being enthusiastic, I was a persecutor of the church. When it comes to winning God's approval by keeping Jewish laws, I was perfect. These things that I once considered valuable, I now consider worthless for Christ. It's far more than that! I consider everything else worthless because I'm much better off knowing Christ Jesus my Lord. It's because of him that I think of everything as worthless. I threw it all away in order to gain Christ and to have a relationship with him. This means that I didn't receive God's approval by obeying his laws. The opposite is true! I have God's approval through faith in Christ. This is the approval that comes from God and is based on faith that knows Christ. Faith knows the power that his coming back to life gives and what it means to share his suffering. In this way I'm becoming like him in his death, with the confidence that I'll come back to life from the dead. It's not that I've already reached the goal or have already completed the course. But I run to win that which Jesus Christ has already won for me. Brothers and sisters, I can't consider myself a winner yet. This is what I do: I don't look back, I lengthen my stride, and I run straight toward the goal to win the prize that God's heavenly call offers in Christ Jesus. (Philippians 3:4-14, GWV)
Christians all have been set free
When Jesus died upon the tree
So all the sin that ties us down
Was covered by a bloody crown
Yet though Christ rose without a doubt
We just won't get the garbage out
We'll pray our prayers and sing a song
Catch a sermon, short or long,
Don't use much profanity
And guard our sexuality
But that's not what it's all about
No, that won't get the garbage out
We feed the hungry, serve the poor
Tell of Jesus door to door
Read our Bibles every day
Tell the hurting they're okay
Help out strangers on the way
And when the plate comes, amply pay
Come to classes more than others
Cook a meal, eat with our brothers
Offer prayers for one another
And don't forget to call our mothers
Grant forgiveness one and all
Welcome guests both great and small
Love our kids, support our wives
Offer up our very lives
Yet though from hills His name we shout,
That still won't get the garbage out
Though trying hard all good to be
That only makes a Pharisee
Pride credits us with worthless trash
And builds a house on sand and ash
Each time you're looking down your nose
It's as if Jesus never rose
The sewage simply piles high
Until it towers to the sky
And when the Lord gives you a glance
He simply sees your arrogance
Dear Christian friend, the day's begun
And there's a race for you to run
Throw off that pride you're carrying
So only to the cross you cling
And lift your voice and gladly sing
All glory only to our King
Since long before our first birth shout
He, with our garbage, was taken out
The victory's already won
When Jesus cried out, "It is done!"
And God Himself to us has run
He's present now: "You're home now, son."
Your garbage He's washed clean away
The cleansing flood brings a new day
And that with Word and bread and wine
You're called by name. He says, "You're mine."
What pride are you still clinging to?
That clogs your heart with fearful goo?
This week, what change occurs in you
When not defined by what you do?
How will you jump the hurdles now
His victor's crown upon your brow
When, knowing that your race is won,
You follow footprints of God's Son
And to eternity you run
But while you're breathing, never done
The Lord keep you each day en route
For Jesus took our garbage out.