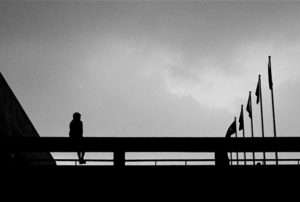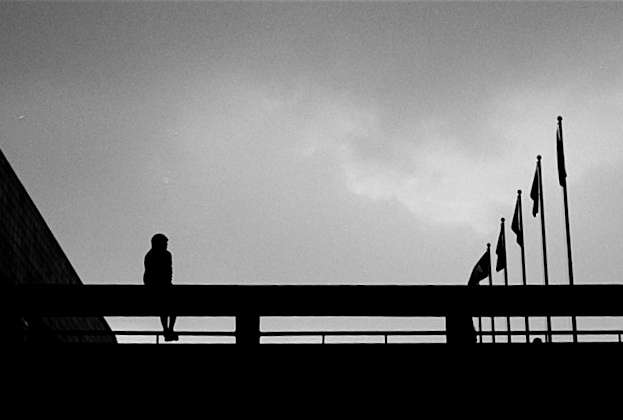 I've come to the conclusion that the Christian faith cannot be practiced alone. It's impossible. In our "personal relationship with Jesus" individualistic culture, that seems anathema, but you just won't find that kind of individualism in the Bible.
The First Problem
The problems begin in Eden when Adam & Eve decide to go their own way, which isolates them and is expressed in trying to hide from God. They should've known. Of all people, they should've known! The first lesson taught to a human being is, "It's not good for man to be alone." That should clue us into the importance of the community of faith. When David is alone instead of out with his soldiers, he gets into trouble. Peter and Judas fail when by themselves. Time and again, those who try to live out their faith alone run into trouble.
On the other hand, God emphasizes that we're not alone. His message to Elijah isn't so much, "I'm with you," but, "Thousands are with you." Even Elisha finds companionship during a famine serving in a widow's house in Zarephath. Paul reminds us repeatedly that we are the body of Christ, that we need each other. And there's nothing alive or beautiful about a bunch of disconnected body parts.
Good or Essential?
But that just means that community is good, right? Not that it's necessary for faith to function, right?
The commandments are given to us to show us how to live out our faith, how faith happens in real life, not just in theory. And what are the most important commandments, and actually the summary of the commandments? Love the Lord your God with all your heart, with all your soul, with all your mind, and with all your strength." We know why we do that. We love because God first loved us. But how do we do that? What does this mean? "Whenever you do this for the least of My brothers, you did it for Me." Loving God is expressed by loving our neighbors. As Luther said, "God does not need your good works, but your neighbor does." Of course, that's why "The second is like it. Love your neighbor as yourself." Because that's how we love God, but that's also how we experience God's love first hand. Jesus was alone (forsaken by God and abandoned by His disciples) for us on the cross so we'd never have to be alone, so why would we choose that from which He set us free?!
What about private worship?
But don't we live out our faith through worship? Gathered (AKA "Corporate" from "corpus" = "body") worship expresses love for God, but it loves God by the act of gathering together in His forgiveness and love. The love happens when others are strengthened by our presence, and we are strengthened by theirs. The Word and Sacraments provide the context, the love that God gives to us that we gather around and in. Private worship is primarily self-benefiting unless we're praying for others, but that's an inherent connection with others. That's not to say private worship (singing, praying, devotional reading, etc.) aren't good—they're just for our benefit until the benefits we receive are used to bless others (like offering an insight gained to someone else or being strong for others because your faith has already been strengthened).
The Christian faith is centered in love. Faith, hope, and love are 3 sides of the same coin (sic). And the greatest of these is love, because faith and hope are centered in love, God's love for us, but are expressed in our acts of love for God through our acts of love for our neighbor.
If I'm alone, does that mean I'm not a Christian?
Does this mean that a sole Christian cannot have faith in the absence of other Christians? Of course not! That faith is practiced by acts of love for others, Christian or not. That faith originates from God's love for us, so never confuse source and practice. Even a Christian alone on a deserted island is in community by praying for others even in a hopeless situation. By faith, we're able to look outside of our circumstances, no matter how dire, trusting God for both our needs and the needs of others. Even the Christian alone on her deathbed inherently expresses her faith to those around her by her peace and longing for God's presence, whereas the Christian alone on his deathbed with nobody around can still have faith, but can't practice it besides what evidence of that faith will be left for others to find afterward.
The implications of this go beyond a simple blog post, but they flow into every aspect of life. Worship in all its forms is beneficial alone but finds its fulfillment in gathering. Interactions with others are acts of worship as we show love to them. It's not good to be alone (even us introverts), so seek connections as you live out your callings, thus strengthening each other. Love God with all you are—visibly and sacrificially—because that's how He loved and loves you.